Welcome to Zero-K
Zero-K is a free, multiplatform, open-source RTS game where massive robot armies fight an endless conflict. It has a powerful interface allowing players precision control over high level economic, strategic and tactical decisions. Units interact intuitively using real projectile and movement physics. It boasts over 100 diverse units including Vehicles, Tanks, Hovercraft, Planes, Gunships, Ships, Spiders walkers and dozens of different robots offering unique strategies and constantly moving combat.
Some of the more prominent features:
Epic Scale from tiny flea-bots to huge mechs and gigantic superweapons that wreak havoc - hundreds or thousands of units on the battlefield, all easily viewable with a fully pannable and zoomable camera.
Realistic Physics mean each shot is physically simulated realtime - you can actually evade bullets if you micro-manage your units! Hills and terrain affect line of sight and radar coverage, and explosions deform the terrain.
Planet Wars lets you take control of your own planet and fight for survival in an ongoing online campaign!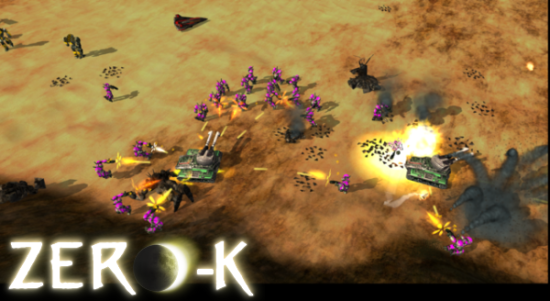 Natural Balance allows units to depend on their natural characteristics and the benefits of the simulated environment, not contrived special damages to determine their effectiveness.
Terraforming - change the terrain: walls, ditches, ramps and more, to provide yourself with an extra tactical advantage.
Unique Abilities make sure units are fun to use! From jump-jets, gravity turrets, mobile shields, burning napalm, air drops, commander morphs, EMP, minelayers, burrowers, replicators, and teleporters - we've got it all and more!
Streamlined Economy - the economic system is complex without being tedious, with a simple interface and controls. Resources are unlimited and output can be scaled up as the game progresses, allowing for increasingly intense battles. The system is also designed to minimize slippery slope and allow skilled players to make comebacks from losing positions.
Some of the many units to try out include: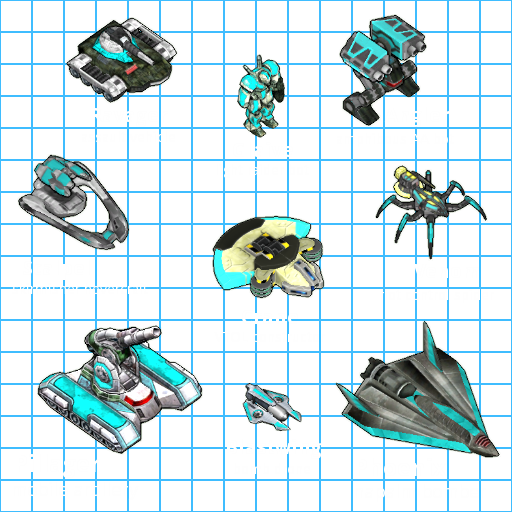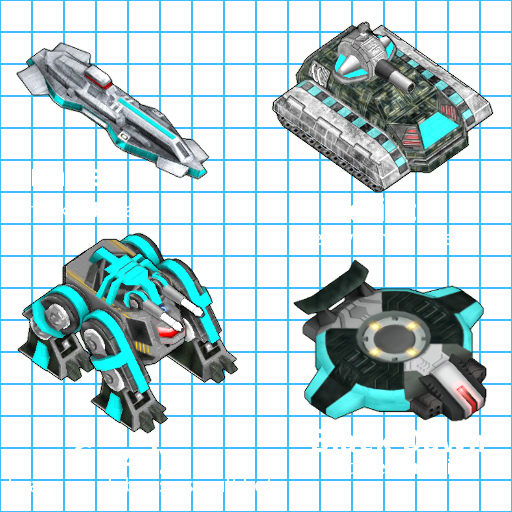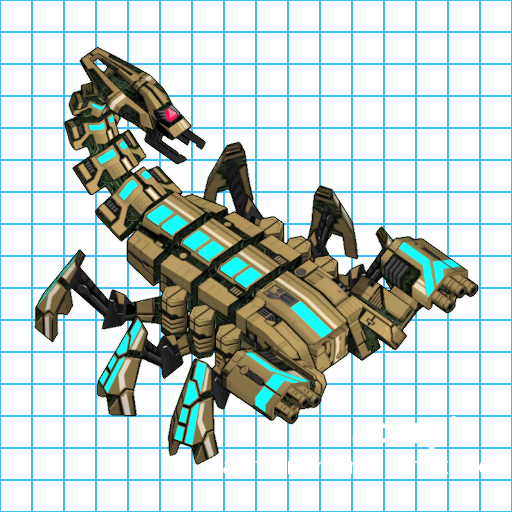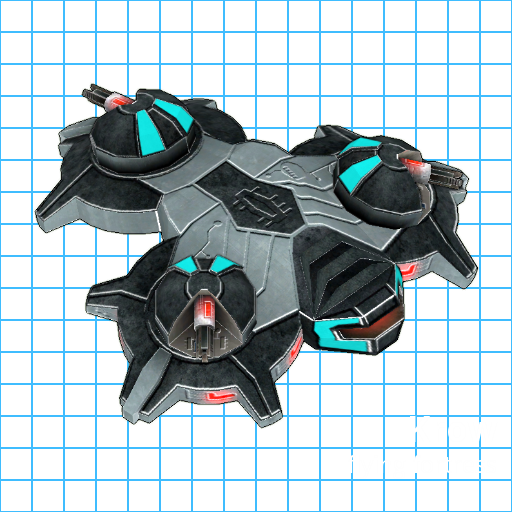 There are many even more amazing features, but listing them isn't as fun as trying them out yourself, so visit our
Downloads page
!
Zero-K is made by the players, for the players. All the game developers are active and experienced players. Balance and fun are assured.
Zero-K v1.5.1.5 - Commshare testing, global storage removal

The most noticeable change of this version is the removal of global storage. Commanders are now the source of your initial metal and energy storage so losing them hurts a bit more (this gives it the




Shadowfury333 seal of approval). However, the pain shouldn't be too great because your economy should run with no storage, just with no ability to absorb fluctuations.

Part of the motivation of the storage change is consistency. There are no no global sources of storage and nothing is tied to any particular player. There is now no need for special rules about who, if anyone, gets extra storage in cases such as resigning allies, uneven teams and commshare. The storage just follows the owner of the commander. It should also make commanders a juicer target, which is nice.

Other notable contributions are from



Sprung with various fixes and cleanups,



Aquanim with the improved drone controls,



_Shaman with commshare and


aeonios with the improved halo selections widget.


Balance/Behaviour
Commanders:
Now have 500 storage to offset to lack of global storage.
Scorpion:
LOS 440 -> 517. This matches the rule that most units with less than around 600 range should have LOS equal to 110% their maximum range.
Stinger and Lotus:
Lowered aim points, except when near a cliff. This makes them more vulnerable to ballistic units and in particular improves Hammer vs raised Stinger.
Rapier:
Improved skirmish AI to take its own velocity into account. Riots such as Warriors have a much harder time hitting it.
Goliath:
Slowbeam range 350 -> 450 to match the main gun. This is intended to help against heavy targets such as Dante. Of course, it helps against smaller units as well but there are many anti-small nerfs available to the unit.
Vindicator:
Range 300 -> 325. This enables it to reliable target the ground.
Moderator:
Removed gun because it can't be trusted to not teamkill.
Powered by clockwork.
Screamer:
Reduced cratering by a factor of 10.
Construction:
Reduced the number of nanoframes placable per second from infinity to 30.
Buffed new players against the Spider, Jump, Amphib and Ship factories. These factories are now open on the sides such that you can block the entire front and still extract your units. This will be applied to the other land factories, pending models.
Interface
Fixed command insert interaction with the construction of blocks of structures (lines, rectangles etc..). Command insert now adds blocks of structures as a chunk instead of potentially inserting them between many commands. The construction order of the block now matches the order of construction when command insert is not used.
Added commshare. In the default mode it can be access with a WIP interface using the hotkey 'h'. Players can merge and unmerge control throughout the game. The commshare modoption can also either enforce full commshare throughout the game or disable optional merge.
Improved drone controls.
Drones now hold fire if their carrier is set to hold fire.
Attack commands for the carrier are better at causing the drones to attack a particular target.
Drones respond to set target commands on their carrier in the same way they respond to attack commands.
Added a command for carriers to recall their drones.
Improved the blurry halo selections widget, as seen above. It should now run on more graphics cards and look better.
Tick, Roach, Skuttle and Blastwing are now detonated by manual fire (hotkey D) in addition to the usual method.
Improved Felon and Clam walk animations.
Fixes
Fixed nonfunctional reserve truncation upon storage loss.
Fixed reserve display fighting when commsharing.
Fixed malfunctioning Brawler rear fan.
Windgen nanoframes can no longer be told to jump.
Fixed a button in the menu which would hide the map.
Fixed terraform cursor with F5 (hide UI).
Fixed new capture visual.
Fixed stockpile display missing from the menu.
Fixed cloak effect on so called 'advanced' models (.dae).
Fixed Doomsday Machine description to say that its heatray requires power.
Posted by




GoogleFrog
4 days ago -
comment
Zero-K v1.4.12.15

Aquanim continues to balance sea and the codebase has received many background cleanups and small fixes. The new UI is now the default and in terms of land balance Dominatrix may be OP.


Default UI Enforcement Opt-Out
The UI rework has reached the point where it is enabled by default. To switch to it select "New UI Minimap Right" in "Settings/HUD Presets". It is incomplete but it does as least as much as the previous default. It looks like this:
As always, the default only applies to clean installs. However, this policy has ended up painting us into a corner. The UI used by most players tends to be a snapshot of whatever the default UI was when they first installed ZK. At worst this UI is broken and at best it is not something I want to fully support. The situation I imagine is someone with an eight month old default suddenly having a window overlap issue due to more recent changes. Players with experience modifying their UI can simply remove the widget or move the window. Players that barely modify their UI should not be expect to be able to solve these problems themselves.
I would like to apply the new default UI to anyone who is using an old default. Especially since the new window position handler is able to reset the UI to default upon detecting a screen resolution change. Clearly if you have modified your UI this is not something you want. To solve this I implemented an opt-out for default UI updates.
Important:
there is now an option "Stay up to date" in "Settings/HUD Presets" and it is enabled by default. Currently, this option does nothing. In February this option will set the UI Preset to the default window layout, whatever that may be by February. Other things may be changed as required. If you want to keep your custom UI then you have by February to disable the option.
Balance
Siren:
Cost 560 -> 600
HP 4200 -> 4000
Missile reload time 10s -> 16s (40 -> 25 DPS)
Ronin:
Projectile speed 330 -> 400 elmo/s
Mistral:
Speed 2.5 -> 2.3 (75 -> 69 elmo/s)
Slasher missile weapon replaced with Recluse-Rogue: a burst of four wobbly Rogue missiles with 8s reload.
Dominatrix:
Capture decay now applies 5s after taking capture damage instead of instantly. This means that one Dominatrix can capture anything if it waits for long enough.
This behaviour was always the intention, however, it was not (probably never) functional. This is mainly a buff against large units because removing their 4% capture decay while actively being captured is a larger change for expensive units. This change is in a good direction because Dominatrix is meant to be anti-heavy.
Screamer now explodes like a Annihilator instead of a Defender.
Removed Surfboard. Something like Surfboard can be re-added but the current implementation was too broken.
Unit AI
Wolverine tactical AI is now better at staying out of Grizzly range. It is still not great at this though, since Wolverine has a large turning circle.
Improved Raven overkill prevention. Now it removes its attack order immediately upon realizing that its first target is doomed.
Global build command:
Added an auto-retreat option.
Added worker update rate option (for poor CPU/internet).
Fixed some performance and stuck unit issues.
Fixed Scorchers not diving Windgens and Mexes.
Interface/Graphics
Added "Stay up to date" option to "Settings/HUD Presets".
Set "minimapRight" as the default HUD panel layout.
Vote widget remembers its position.
Moved vote widget to the left side of the screen for the new default UI layout.
Moved chicken panel default position to the top right of the screen (previously bottom right).
Powerplant descriptions are more descriptive.
Improved Strike Commander animation. Fixed Guardian Commander and Dante animation.
Improved capture controller visuals.
Improved Djinn Lamp placement. Placement is now cancellable and has better command queue interaction.
Mex placement now works with command insert.
Mex placement now works (consistently) with persistent build height.
Persistent build height now works with command insert.
Mex placement now works with both persistent build height and command insert at the same time.
Terraform construction updates more smoothly (technically, this affects balance).
Dante animation comparison:
Fixes
Added good start boxes for LLTACompleteV2.
Fixed unit reclaiming issue, it is now exactly as hard to area reclaim your own units as it should be.
Melee chicken attacks are no longer blocked by wrecks.
Fixed Gauss ambient occlusion.
Fixed Raven overkill prevention bug which caused them to occasionally not fire at static targets.
Fix Pyro aiming, they now know that they have a spherical weapon.
Fixed Lamp destruction bug.
Removed some deprecated modoptions.
Lots of definition file cleanup.
Posted by




GoogleFrog
26 days ago -
comment
Zero-K v1.4.12.7 - Sea Rework

The main change in this version is Aquanim's sea rework. Sonar ranges are less arbitrary than previously - all sea units have sonar equivalent to their vision radius. Many ships have been changed significantly. Serpent has been removed entirely but there is a new surface ship with a sonic gun and Impaler-like missile (Siren). Amphibious and Hovercraft haven't been changed besides sonar, but the new ships interact with those factories quite differently so you will still need to rethink your strategies.


Sonar
In short: all sea units and Urchin can see underwater units, underwater units are not detectable by radar and long-range sonar sources do not exist. Being underwater functions like radar jamming does on land, except you can't be seen by economy structures or land units.
In principle, being underwater is a lot like radar jamming, except that you are also invisible to non-Urchin structures, non-Vulture planes, and amphibious-pathing units from land factories. Here are the details:
All units produced by the Ship, Amphibious and Hovercraft factories, and the ship Striders, have sonar equal to their sight range.
Urchin has sonar equal to its sight range.
Commanders have sonar equal to their sight range.
Vulture has sonar range equal to its jamming range (700).
Other units and structures do not have sonar. Notably this includes Gauss, Aspis, Eraser, Ultimatum and Detriment.
Sonar Station has been removed.
We've investigated some preexisting sonar interactions and cleaned up some weirdness. One thing of note is that cloak and jamming on fully submerged units is penetrated by sonar (perhaps a recent engine change). To make this interaction more obvious we've made fully submerged units unable to cloak. This change barely affects game mechanics aide from saving energy and removing the underwater radar dot.
We also noticed that sufficiently deep units do not have any surface vision. This is an engine change and not part of the current design. However, it probably works so we'll not put effort in to work around it for the time being.
Ships
Ship Factory has been substantially reworked. We've also taken the opportunity to remove a lot of conflicts with TA unit names (though some renames are just for consistency with reroles or for some theme). Overkill prevention and Unit AI has been implemented, but you may find bugs and foibles. Report these so they can be fixed please :)
Constructor
- Mariner is a little more expensive and has sonar, but mostly unchanged.
Scout (Disarming)
- Skeeter is renamed to Cutter and has increased range to be able to destroy any land mex reachable by Mariner. Be aware that the Scout Boat's overkill prevention defaults to disabled, because it also tries not to hit disarmed targets. Under some circumstances you may wish to enable it.
Raider (Torpedo-Boat)
- Hunter is now a torpedo-boat raider; it is much cheaper, smaller and faster, but is individually weaker in combat and no longer has a large area-of-effect.
Skirmisher Frigate (Missile)
- Enforcer is renamed to Mistral and completely reworked. It is much cheaper and functions like a mobile Slasher. It fires weak guided missiles from long range (in particular it outranges Urchin, Scalpel, Defender and Stinger).
Riot/Raider Corvette (Shotgun)
- Typhoon is renamed to Corsair; it is a little cheaper and faster, and armed with shotguns instead of machineguns. The shotguns make it effective against large targets at short range, however, its toughness has been reduced.
Riot/Assault Destroyer (Sonic Gun)
- Siren (a new unit based on the old Daimyo model) has a sonic gun with some area-of-effect which is effective against lighter-weight surface and underwater targets. It also has a mini-Impaler missile for attacking statics. It is quite slow.
Artillery Cruiser
- Crusader is renamed to Ronin; it is more expensive, more resilient, has slightly improved range and has more area-of-effect. It no longer has a depth charge sidearm.
Submarine Raider
- Snake is renamed to Seawolf; it fills the same role as before, with a few numbers tweaks. The changes to how sonar works have affected its best use somewhat.
Anti-Air
- Shredder is renamed to Zephyr and now has sonar but is otherwise unchanged.
Transport
- Surfboard is unchanged, besides new sonar. Some bugs with transporting cloakers and jammers have been fixed.
Submarine Artillery
- Serpent has been removed.
Strider Ships
The large ships have recieved some changes. Reef has some role issues which require improved drone control to fix.
Battleship - Renamed to Shogun and has a little more range and sonar. Otherwise unchanged for now; this needs some teams game testing but its overall role seems okay.
Carrier - Instead of its previous cruise missile, the Carrier stockpiles tactical missiles in 60s at 10 m/s, and fires them like a D-gun. This change is largely to avoid the current overload of weapon and drone controls. The Carrier currently retains the name Reef but this may be subject to change, as are the other properties of the unit. If and when the drone controls are improved there is some potential for adding a light carrier to the Ship factory. Something interesting and large (think Crabe or Grizzly) should go in the remaining build slot for the Shipyard and that could possibly be a miniature carrier.
Tactical Missile Sub - Renamed to Scylla. Now stockpiles in 30s at 20 m/s, twice its old rate. Similarly to the Carrier, this unit could potentially see further changes but needs more data from teamgames (and FFA).
Other Sea Units
Amphibious and hovercraft units are unchanged except that they all have sonar range equal to their sight range. Sea has changed around these units though so reevaluate their new place in sea. The sea interactions of these factories is open to change in the future, especially Duck torpedo range as well as everything about Scallop, Archer and Claymore.
After some testing we think that more amphibious units are viable than before. Buoy and Archer seem to be decent units to fight the reduced weight Hunter and Scallop is a bit less powerful. Hovercrafts are mostly unchanged except that Dagger is worse against the new raiders. Penetrator and Halberd are still powerful, unique units and Claymore has its uses.
Sea is not designed for Hovercrafts and Amphs to be 1v1 viable start factories. It seems that they might be viable on small maps, such as 8x8. However, we've found it useful to switch to these factories and teamgames should see many different factories ploped. This makes sea distinct from land in that there is one main factory and four support factories. We're not too worried about this as the ship factory has a lot of complexity with its dual domain and 3 or 4 raiders. Sea 1v1s feel harder than land 1v1s which is probably a good spot for it.
Urchin range has been reduced a little and has slightly more health.
Ultimatum and Detriment no longer have sonar.
Sonar Station no longer exists.
Other Changes
Tactical AI:
Improved Penetrator, Pillager and Impaler AI. They are now less prone to wiggling at max range to match the exact wiggling of their opponent.
Scorchers now hug most unarmed or undodgable enemies instead of runing around them in tight circles.
Many things now keep their distance from death explosions. Only appies to Fight command.
Morph:
Morph no longer purges slow damage upon completion.
Status effects (EMP, disarm, slow) now affect resource drain.
Commanders can now morph on Surfboards. They need to disembark to complete the morph in case they are no longer transportable.
Non-commander morph is now cancelled if the unit is loaded into a transport.
Interface:
New UI chat is wider, backlog automatically toggles when entering chat.
Area reclaim is now back to reclaiming trees by default. Holding Ctrl while issuing an area reclaim order now ignores trees. The recent new behaviour can be enabled through Game/Unit Behaviour.
Fixes:
Chicken and player timeout windows no longer persist through different games with Chobby.
Fixed initial queue structure visualization on some maps.
Posted by




GoogleFrog
40 days ago -
comment
Zero-K - November UI work

Learning from GDS, I have been focusing on the user interface this month. The current default looks like a disparate collection of panels arranged in a convention-breaking way and is probably the source of much confusion. Most of the work was spent on making the panels support enough skinning to make them look like they fit together. Another large part of the work was the complete rewrite of two of the widgets. Too many changes needed to be made and the widgets were unmaintainable spaghetti code from at least five years ago.

A not-insignificant amount of effort was expended on keeping the rewrites and new layout options compatible with the old defaults. Maintaining compatibility with the varied way people use and modify their UI probably increased the workload by at least 3x. Some compatibility options were missing over the month but they are probably all present by now. You can try out the latest work in Settings/Hud Presets with "New UI Minimap Left" or "New UI Minimap Right".


Balance
Duck torpedoes are slightly better at homing.
Completely submerged units can no longer cloak.
Fixed Commander surface visibility and vulnerability. They should now be visible exactly when they can be damaged by weapons with no AoE.
Buffed Support Commander's ability to shoot at things very close to it. In other words, added a workaround for its poorly thought out gun length as compared to its height.
Unit AI
Added Global Build Command. It is currently disabled but can be toggled through Game/Worker AI.
Added overkill prevention for Ravens against structures.
Fixed Raven diving insufficiently low against Commanders with speed modules.
Fixed jumpjet activation when retreating.
Interface
Rewrote the command menu:
Command menu hides itself if no units are selected.
Bound Priority to Ctrl+Q and Repeat to Ctrl+R.
Added consistency between clicking and hotkeys. Grid hotkey display is now consistent.
Reorganized factory production tab to group units by role and ease of use.
Added a command to clear the factory build queue.
Fixed Aspis icon border. It used to be bordered as if it were armed.
Added an option to make factory queue Alt insert put the new command behind the current construction instead of canceling it when repeat is not enabled. Repeat already has this behaviour.
Added an option to make Ctrl disable grid hotkeys while held.
Space+Click on command buttons now shows the command hotkey configuration menu.
Rewrote quick unit selector:
Factory selection can now be bound to hotkeys. They are unbound by default, I am experimenting with Alt+Q for my first factory, Alt+W for my second factory etc..
Selector panel can now be aligned vertically.
Fixed some really stupid things related to quick selection positioning itself.
Fixed flash upon switching between teams while spectating.
Selector supports spacing, padding etc..
Selector can now be skinned.
Economy panel:
Added warnings for metal excess and energy stall.
Changed the metal storage mechanics to make the resource bar actually full when you are excessing metal.
Fixed incorrect reporting of energy reclaim.
Reorganized main menu panel:
Removed tweak mode, FPS and game flag.
Made the menu behave properly when resized, removing or squishing its options.
Made the menu able to reduce to 32 pixels high to save space.
Rebound widget selector from F11 to Ctrl+F11
Removed binding to hide the menu. Esc now opens the menu identically to F10. Hiding the menu can still be bound with hotkeys.
Added a button to switch to the lobby, for Chobby users.
Chat:
Added an option to disable the backlog arrow when not chatting.
Added an option to show the backlog arrow on the left.
Terraform:
Build height selection used to queue a terraform command and later queue a construction, based on your ping. Now terraform is properly queuable so both construction and terraform commands are sent simultaneously. This allows for much faster and bug-free structure placement.
Improved persistent build height visuals.
Persistent build height now works well when constructing floating structures.
Each type of terraform now has its own mouse cursor and queue icon.
Terraform now split builds, if you tell a spread out line of constructors to make a wall they will each work on their closest block.
Added a widget to replace the buttons underneath the minimap.
Fixed lasso terraform UI interaction with water.
Misc:
Non-Mex structures can no longer be placed on metal spots. This isn't quite a mere interface change because it is enforced in game mechanics.
Fixed docking API position remembering for non-docking widgets and added an option to only dock with the screen edge, not other widgets. Commander upgrade windows now remember their position.
Removed Stop and Repeat commands from units that have no use for them (such as Solar Collectors).
Added an option to toggle whether the mouse cursor is confined to the game window.
Fixed nuke launch warning location.
Tooltip healthbar display now updates instantly when a new unit is moused over.
Trees are no longer reclaimed by basic area reclaim. To reclaim them with area reclaim either hold Ctrl while giving the order or give the order with a tree at the center (left click and drag on a tree).
Fixed Space+Click being non-functional on anything underwater.
Fixed floating structure placement (Spring change, thanks hokomoko
Recon Commander replaces old Strike Commander on the Commander Selection icon.
Graphics
Grid outlines now merge instead of adding their transparency on overlap.
Added HDR rendering widget. It is not fully featured so the HDR option is disabled and marked as experimental. Try it on in Settings/Graphics/HDR (experimental).
Claw ghosts are now much easier to see.
Fixes
Fixed a lups error.
Lightning spark effects now form a circle, not a square.
Debris is now more consistent in inheriting unit momentum, it no longer drops vertically.
Fixed old Reef naming conflict.
Fixed invisible Crane wreck.
Fixed edge extension with water level modoption.
Fixed initial queue mex positions with water level modoption.
Added/fixed start boxes for Flooded Valley v2 and Onyx Cauldron 1.7.
Removed the little flags that sometimes appear in the top left corner of the map.
Removed some deprecated unit tags.
Posted by




GoogleFrog
46 days ago -
comment

RSS feed
|
news archive